Meet Minette: Environmental health specialist for Ramsey County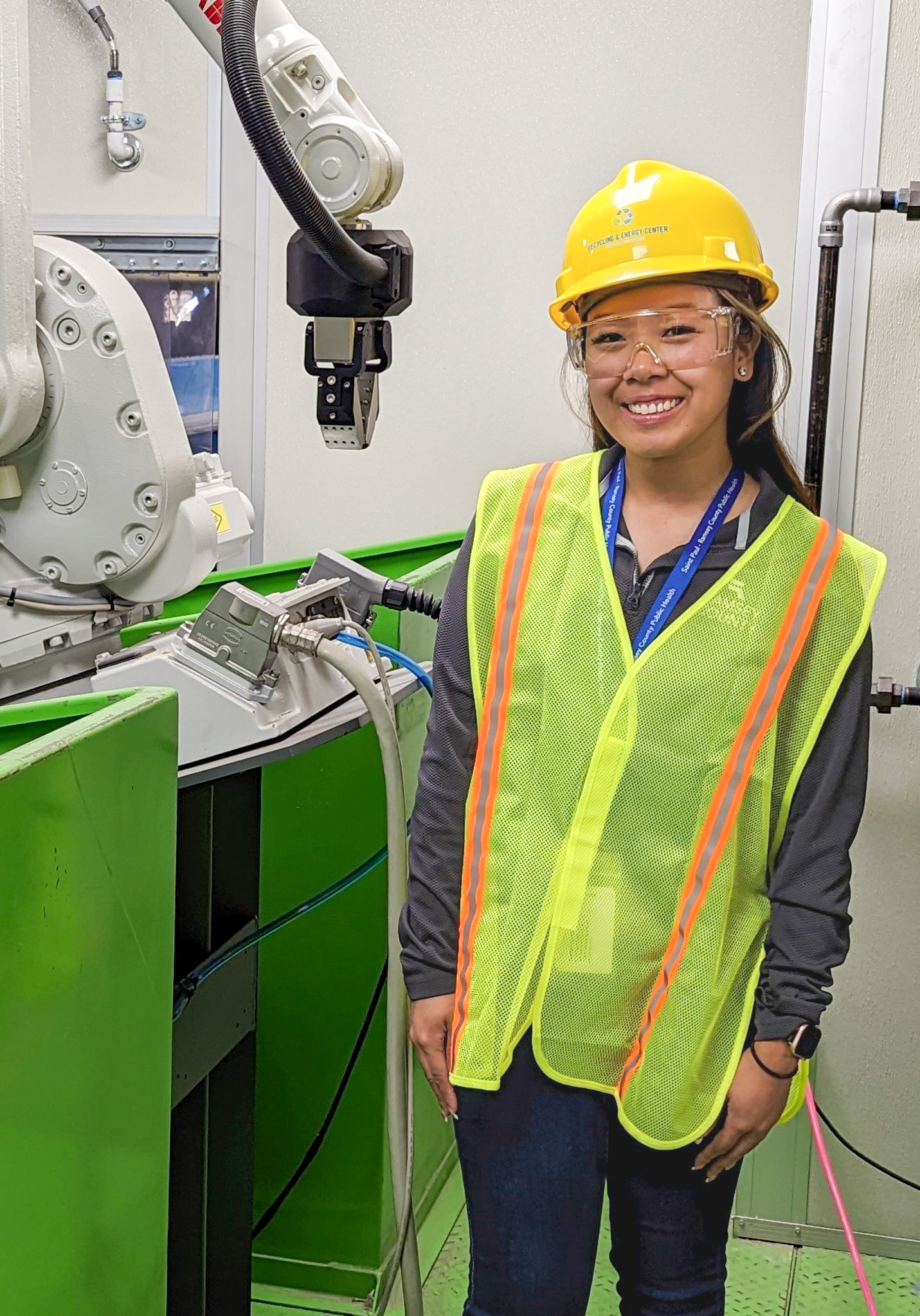 Get to know the Environmental Health Division of Saint Paul-Ramsey County Public Health! This month, meet Minette Saulog! Below, Saulog shares what she does, why she does it, and some tips for those interested in the field.  
At a glance 
Year started: 2019 

Role: Environmental health specialist 
Unit: Solid waste programs 

Main role: Tracks and reports on key environmental health goals. Manages data related to the division's work. 
Tell us about your role. 
I wear a few different hats! My biggest responsibility is to write and submit our county's annual reports to the Minnesota Pollution Control Agency every spring. These reports tell the state how much waste we managed, where it came from, and where it eventually went. From January to April, I spend most of my time gathering data about the recycling and waste that has been collected from residents in all of our cities and commercial facilities. 
I am also taking over the role of coordinating the division's data sets for Open Ramsey County, where anyone can access data and information about what we've been doing as a county. I work on sharing environmental health data, and keeping that data up to date. 
Why do you work in the field of environmental health? What motivates you? 
I enjoy supporting the health of both the environment and county residents. Knowing I'm supporting our residents and our environment, I feel like I am making a difference.  
 I enjoy seeing how much residents appreciate the services and resources we offer. A lifelong Ramsey County resident myself, it is always wonderful to see my own family, friends and neighbors benefiting from our services as well. 
What is your favorite sustainability strategy? 
Waste reduction and reuse! I prefer swapping single-use items for reusable alternatives whenever possible.  
Living in a "throwaway society" makes me mindful of trying to purchase things that I think will last, trying to find a new home for something that still works but that I no longer need (Buy Nothing groups are my favorite for this!), or whether there may be another creative use for an item before disposing of it. 
What advice do you have for others who want to serve in this field? 
Keep an open mind about what working in this field can look like for you. There are projects I've worked on since joining the county that I previously didn't know could be considered part of environmental health. Try as many new things as you can! 
When I'm not working for Environmental Health, you can find me... 
Learning a new hobby (this year it's snowboarding), continuing to work on my "stuff purge" in a long-term effort towards minimalism, taking a class at my Pilates studio, or managing the social media presence of my cat, Pepper! 
This article is featured in Green Ramsey, an environmental health newsletter from Ramsey County. 
Learn more about and subscribe to Green Ramsey.
Posted on
Wednesday, March 1, 2023 - 11:17 a.m.