Transportation between warming spaces suspended Feb.22 due to winter storm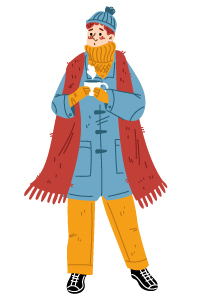 Ramsey County has suspended its shuttle service between its winter warming spaces on Feb. 22 due to the winter storm in effect through 6 p.m. Feb. 23, for the safety of drivers and residents. Ramsey County will also temporarily close the Phalen Activity Center winter warming space on Feb. 22, to reduce travel for those seeking overnight shelter. Unsheltered residents who need a place to stay warm are encouraged to go to the following locations in Saint Paul:
If you are in need of, or would like to refer someone to a warm space to sleep at night, call 651-266-1050 or email [email protected]ramseycounty.us. Warming space locations open at 9:30 p.m. 
Learn more at ramseycounty.us/WarmingSpaces
Posted on
Wednesday, February 22, 2023 - 10:47 a.m.