Messages from Chairman and Executive Director

Letter from the Chair | Karin McCabe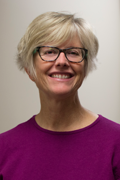 The WIB supports Ramsey County's goals of well-being, prosperity, opportunity, and accountability, as well as workforce services provided by Workforce Solutions.
Over the past year, the WIB has leveraged partnerships between organizations and community leaders to support the economic health of Ramsey County. In particular, we deepened our ongoing partnership with the City of Saint Paul and lead in regional efforts in collaboration with the Greater Metropolitan Workforce Council.
Internally, the WIB committed time to strategic planning and resetting its committees and work plans in order to support the ongoing and changing needs of businesses and jobseekers in Ramsey County. We have deepened our commitment to focus on diversity and inclusion, invested in communities that were traditionally left behind and added board members to be reflective of the community we serve. The WIB is excited about 2020 as we continue to work under the leadership of our new Executive Director and many several new board members.
Best regards,
Karin McCabe, Chair
Workforce Innovation Board of Ramsey County
Outreach Director, McGough Construction​
Letter from the Executive Director | Ling Becker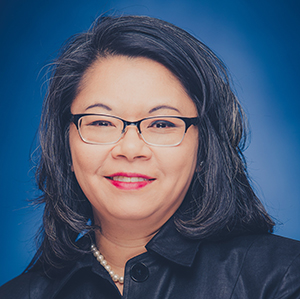 2019 was a year of transitions. In April, I became the Director of Workforce Solutions and the Executive Director of the Ramsey County WIB. What an honor to be able to lead nearly 80 dedicated Workforce Solutions professionals as they work tirelessly to support job seekers, families and employers. We have experienced organizational re-alignment in the department and a new leadership team. It is an exciting time to build upon the success of the past year as well as look forward to 2020.
In 2019, Workforce Solutions served almost 8,800 individuals with employment-related services through our staff and partners. I'd like to thank our partners including the Workforce Innovation Board of Ramsey County, the City of Saint Paul, our area school districts, and other community-based organizations who collaborate with us and share in our success. 
Ling Becker 
Executive Director, Workforce Innovation Board of Ramsey County
Director, Ramsey County Workforce Solutions