Citizens Advisory Council aligns work with county strategic priorities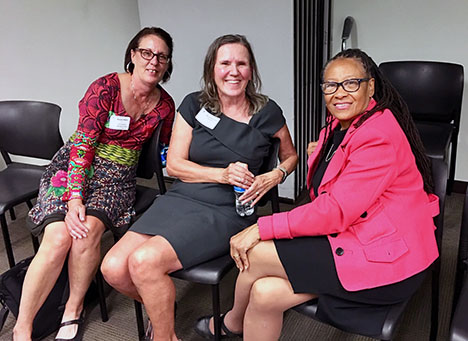 The Ramsey County Citizens Advisory Council (CAC) held their annual meeting on September 24 to gather together and review how the group's work is aligning with the county's strategic priorities. Fifty-four CAC members from the seven committees attended and Commissioner Toni Carter lauded the group as community engagement leaders that help the county utilize resources to better serve residents.
During the meeting, Government Relations Coordinator Claudia Brewington discussed the county's 2019 legislative priorities and explained how CAC members could develop their own legislative platforms to further their advocacy work. She encouraged the CAC to demonstrate leadership by actively advocating for the county's legislative priorities. Following Brewington, Lidiya Girma, senior policy analyst reviewed the strategic priorities, speaking on the importance of hosting meaningful community engagement and ensuring transparency when thinking about transforming county race and health equity goals.
Following the speakers, CAC members and guests discussed what they heard, answering questions about what they were most excited about, challenged by, which legislative priorities they wanted their committees to tackle, and specific strategic priorities they wanted to align with. The results are available from Kristen Jackelen.
Jill Gunderson-Gerns, chair of the CAC applauds the collaborative efforts between the Citizens Advisory Council and Ramsey County.
"We appreciate the county's efforts to foster and encourage community engagement," Gunderson-Gernes said.
Anyone interested in serving on the CAC should contact Kristen Jackelen at 651-266-4423 or [email protected].
Openings are available in following committees:
Posted on
Friday, November 30, 2018 - 8:55 a.m.