Get involved with the Be Active! Be Green! Bench Initiative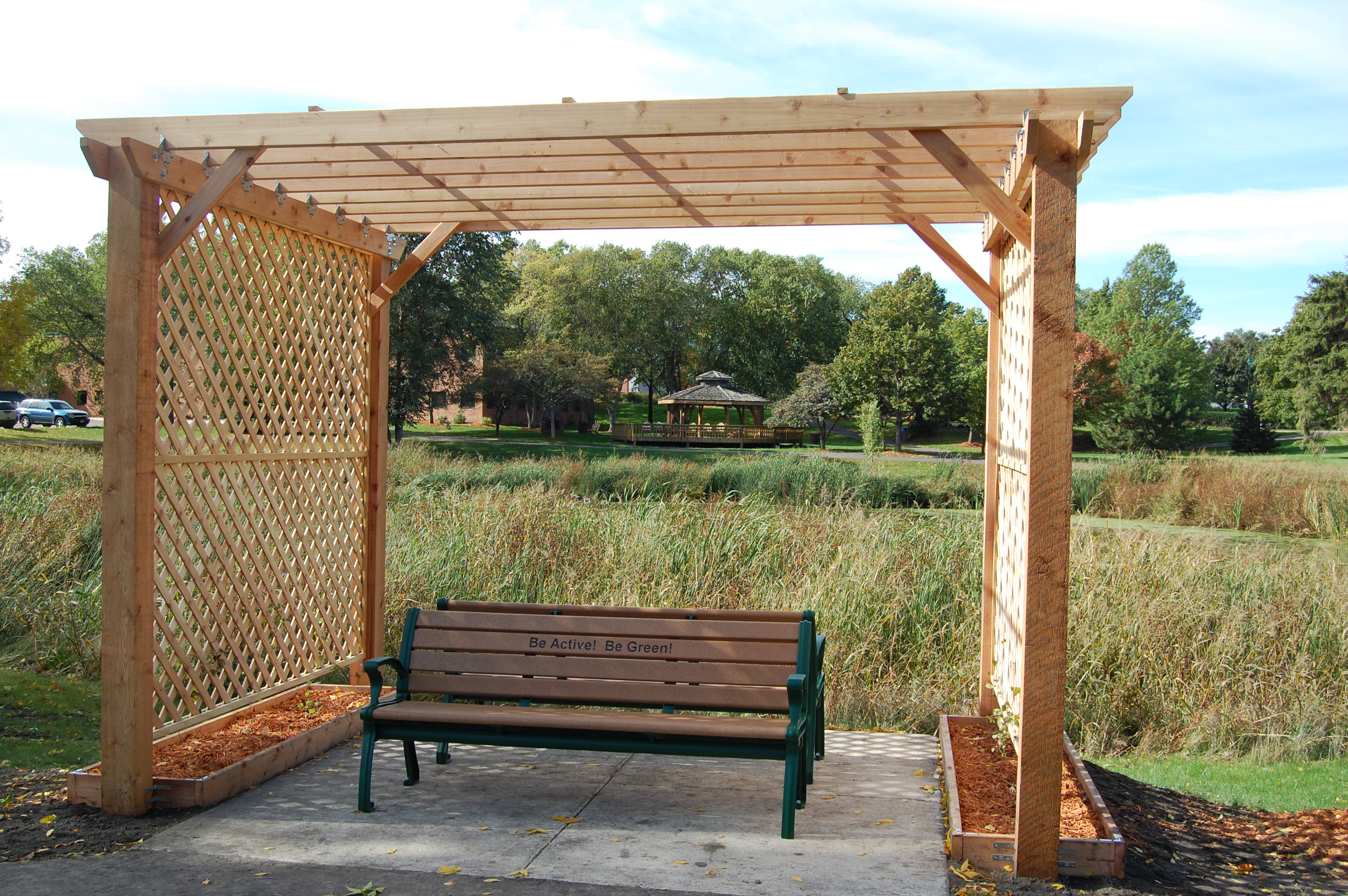 When's the last time you sat on an outdoor bench? Active Living Ramsey Communities, in partnership with the Environmental Health division of Saint Paul – Ramsey County Public Health, is working to create bench corridors throughout the county to make it safe and easy for everyone to integrate physical activity into their daily routine. These routes help connect people to places they want to go and increase accessibility to the outdoors for people of all abilities.   
The goal of the Be Active! Be Green! Bench Initiative is to provide enough benches in outdoor community spaces so that a person can see the next bench while already sitting on one or knows one will be available again soon. These resting spots can be particularly helpful for seniors, people with disabilities, and small children. The initiative helps encourage physical activity by providing "pathways to health" for people of various ages and abilities.  
The initiative also helps promote recycling. All the benches are made from recycled plastic. You can find these benches throughout Ramsey County along trails and corridors 
Want to get involved?  
Starting this summer, public entities can apply for a grant to add benches along a route in their community. Talk to your city, township, school district or watershed district about adding benches to your community.   
Join the teams 
You can support this work by joining the Active Living Ramsey Communities Coalition or the Biking and Walking Team. 
The Active Living Ramsey Communities Coalition meets quarterly via Zoom. The next quarterly meeting is Monday, June 26 from 2:30-4:30 p.m. 
The Walking and Biking Team helps create a multi-modal, all-abilities transportation system that provides safe, efficient, and accessible facilities for pedestrians, bicyclists and transit users. The team usually meets monthly or as needed, from 6-8 p.m. via Zoom. 
You can keep up on active living and walking and biking happenings in Ramsey County by signing up for these groups' email lists.  
For more information about the Be Active! Be Green! Bench Initiative contact: 
Active Living Ramsey Communities
Ramsey County Public Works 
651-266-7181
Connie Bernardy
This article is featured in Green Ramsey, an environmental health newsletter from Ramsey County.   
Learn more about and subscribe to Green Ramsey.
Posted on
Monday, May 1, 2023 - 8:12 a.m.