Q&A: Meet Paige Ahlborg, one of Ramsey County's first Recycling Ambassadors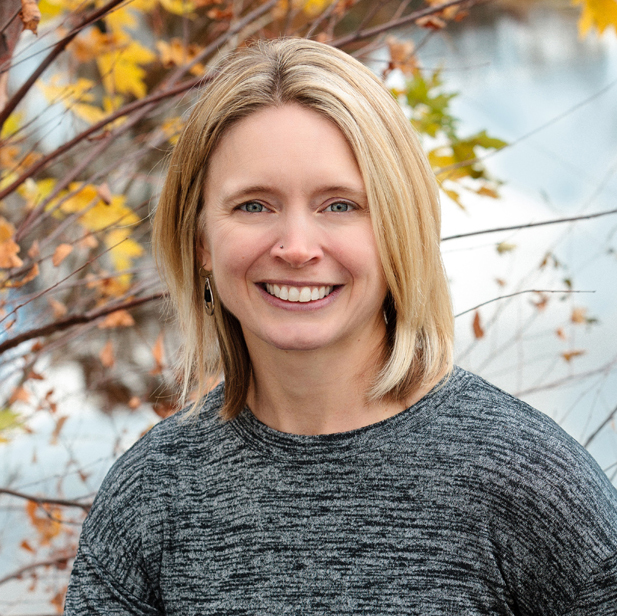 Paige Ahlborg, along with 18 others, participated in Ramsey County's first Recycling Ambassador training in Fall 2020. Meeting virtually due to the COVID-19 pandemic, the Recycling Ambassadors learned about environmental health, waste systems and recycling over six weeks. Now fully trained, Ahlborg and her fellow ambassadors aim to spread their recycling enthusiasm and expertise in their own communities.
Ahlborg works at the Ramsey-Washington Metro Watershed District, where she distributes grants that fund improvements to properties that benefit water quality and natural resources. Learn more about Ahlborg below.
Why did you become a Recycling Ambassador?
I've always been passionate about the environment and was super excited to learn about this program. I'm the one my friends ask when they have a recycling question. Now, even if I didn't know the answer, I could learn where to find it.
What topic related to environmental health and sustainability are you most passionate about?
I'm passionate about keeping water clean, which is very reflective of the work I do professionally. I try to do what I can to promote projects that help with cleaning and filtering out stormwater. That said, it's all connected, so I know behaviors like collecting food scraps and turning off the lights benefit water quality, too. Also - litter - litter drives me crazy.
What advice would you give others who would like to develop more environmentally friendly habits?
Start small and don't overwhelm yourself, especially at the expense of enjoying life. Bring reusable bags to the store. Bring plastic bags to a drop-off (like Cub or Target) for recycling. Start collecting food scraps. Build new habits slowly, and don't be hard on yourself. Maintaining perspective is very important.
"When I'm not doing Recycling Ambassador activities, you can find me…"
Outside. I really enjoy hiking, mountain biking and walking the dog.
Are you interested in becoming a Recycling Ambassador? Even though registration is closed for Fall 2021, we invite you to learn more (and plan ahead) at ramseycounty.us/RecyclingAmbassador.
If you would like the help of a Recycling Ambassador at a future event (like hosting an information booth or giving an educational presentation), contact Mariah Quick, Recycling Ambassador coordinator.
This is the first in a series of articles featuring Q&A's with Recycling Ambassadors.
This article is featured in Green Ramsey, an environmental health newsletter from Ramsey County. 
Learn more about and subscribe to Green Ramsey.
Posted on
Friday, October 1, 2021 - 8:00 a.m.