Respite facility for unsheltered adults at Mary Hall to open March 27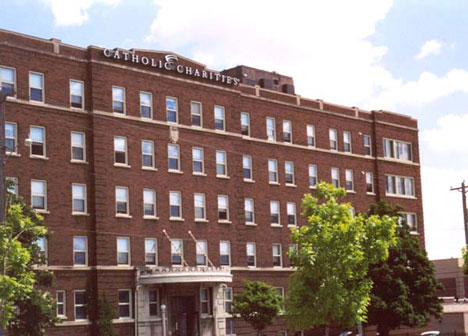 September 2020 update - All respite services are now being provided at Kohler Hall.
Ramsey County and its partners will open Mary Hall - at the former Dorothy Day Center in downtown Saint Paul - as a respite facility for unsheltered single adults displaying symptoms of COVID-19 beginning Friday, March 27. The location will provide 24/7 symptom monitoring, meals, security and transportation to and from the site for individuals experiencing homelessness. 
Residents will be accepted on a referral basis from Catholic Charities Higher Ground, Union Gospel Mission and Ramsey County Safe Space shelter facilities based on screening protocols from the Centers for Disease Control and Housing and Urban Development. Protocols are also being developed for referrals from area hospitals and outreach staff who work with individuals staying outdoors or sheltering in transit facilities, skyways or other public places unfit for habitation. The Mary Hall location can accommodate up to 140 people and will accord with all public health and social distancing guidelines. The county is operating the facility under lease from Catholic Charities.
Ramsey County staff and its partners are working concurrently to activate a second site in the weeks ahead at Kohler Hall on the shuttered 72-acre Boys Totem Town location in the Battle Creek neighborhood of Saint Paul. That site will provide the same 24/7 services - including door-to-door transportation - for dozens of additional unsheltered single adults. 
The Ramsey County Board of Commissioners unanimously approved up to $1.8 million of county contingency funding to support the operation of these respite facilities during the COVID-19 pandemic at their meeting on March 17, 2020.
Housing resources
Posted on
Thursday, March 26, 2020 - 1:32 p.m.