Modernizing County Operations to Improve Services and Put Residents First

Ramsey County is committed to be a resident-centered organization that delivers effective and efficient services that meet and exceed the expectations of the community. As outdated processes and technology systems are replaced, employees at all levels and communities who access services must be engaged and empowered to help shape new processes and systems that will better match current and future needs and expectations.
2018 Ramsey County Strategic Plan
In 2018, we added a new strategic priority to the Ramsey County Strategic Plan (PDF) that's critical to the ongoing success of our organization: Effective and Efficient Operations that Put Residents First.
Over the past year, we've implemented several modernization programs across county service teams to better serve our residents and stakeholders by creating efficiencies in our operations and making it easier to do business with us both in person and by using technology.
A few examples of successful programs underway or completed in 2018 include: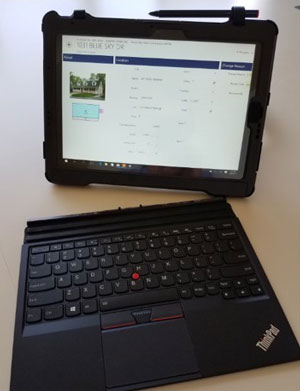 The Field Mobile initiative in our Assessor's Office. Each year, county appraisers visit about 32,000 unique Ramsey County properties as part of our ongoing five-year process to determine property values and classifications. Traditionally, this process was done by filling out forms by hand while on site and returning to the office to transfer the information into databases. Field Mobile provides appraisers with pre-configured tablet computers that allow them to capture property attributes and images digitally. This initiative saves hundreds of hours of data entry each year and significantly reduces the opportunity for errors – and our appraisers don't need to lug around bags of forms. Field Mobile also builds trust with property owners and provides appraisers instant access to data when meeting with residents outside of the office.
 
The creation of a unified customer service delivery team in Information and Public Records Service Team. The team of service-focused employees from multiple departments will be cross-trained on services and will also utilize a new online platform and knowledge base to provide assistance with several property-related programs and services. This new structure will reduce the number of contacts or visits that residents and property owners make with county staff and improve our customers' experience. The new team structure was formed following extensive stakeholder surveys and engagement conducted in 2017 and 2018 as well as utilization of program metrics, each of which will be integral to continuous program improvement. 
 
In the Health and Wellness Service Team, a project group came together to improve the experience our residents have in the lobby of our Government Center East building. Following surveys and conversations with staff and residents, the team developed a comprehensive plan and implemented it over a few months. The improvements include:

Building a new Information and Self-Service Center where visitors can log onto a computer, make copies, ask questions and fill out/drop off paperwork.
Adding a new greeter area that helps guide residents before they enter a line; it also improves traffic flow to connect residents with the correct staff and service the first time.
Creating and implementing a new signage plan to clearly mark services.
Updating the staffing structure at lobby windows to resolve most residents' questions and needs immediately.
The results are very encouraging: as of June 2019, wait times for visitors interviewing with Financial Assistance Services staff have dropped significantly with 60 percent of visitors now connecting for an interview within 30 minutes -  up from 20-25 percent just a few months earlier.
2019: Residents First Program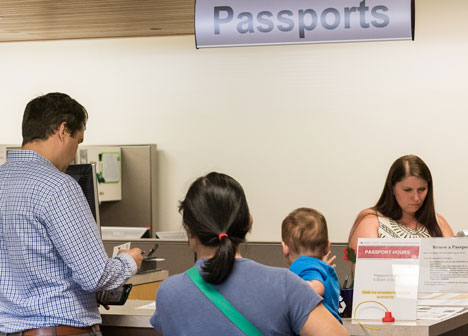 Our commitment to modernizing and improving operations to better serve residents is growing in 2019. In the current Strategic Plan, we've increased our focus, commitment and investment through Residents First: Effective, Efficient and Accessible Operations.
The Residents First Program that support the strategic priority will leverage and build on the work of the program examples noted above, broadening the approach to countywide operations. In the year ahead, we'll sharpen our focus on delivering high-quality and consistent interactions with our residents and other stakeholders. We'll continue to gather feedback from residents and employees and use that data to inform improvements in service delivery through processes and technology; physical and virtual spaces; organizational alignment and culture; and employee experience and training.
In the coming years, efforts connected to the Residents First Program will touch every part of our organization - people and processes, technology and county facilities - and transform our vision for the future into the reality that our residents experience every day. We'll share more information in the year ahead via our online news feed, event calendar, email updates and social media channels on how residents can help inform our efforts.