County Manager's Office
Contact us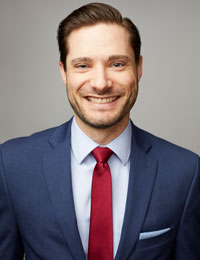 The County Manager is responsible for ensuring the efficient and effective delivery of services to Ramsey County's residents, businesses and visitors. The County Manager makes recommendations to the Board of Commissioners, implements the board's policies, provides leadership and direction to department heads and staff, and develops and implements the county budget. The Board of Commissioners appoints the County Manager.
Ramsey County's operational departments are organized into four service teams and a strategic team. The leaders of these teams report to the County Manager.
Meet Ramsey County's Executive Team
Ryan T. O'Connor has served as County Manager since July 2018. He joined the county in 2013 as Director of Policy & Planning, and was promoted to Deputy County Manager of Health and Wellness in 2016. Previously, O'Connor held policy and consulting positions with various local and international agencies including the Association of Minnesota Counties. He lives in Saint Paul with his family.