A cycle of good: Giving back through the Recycling Ambassador Program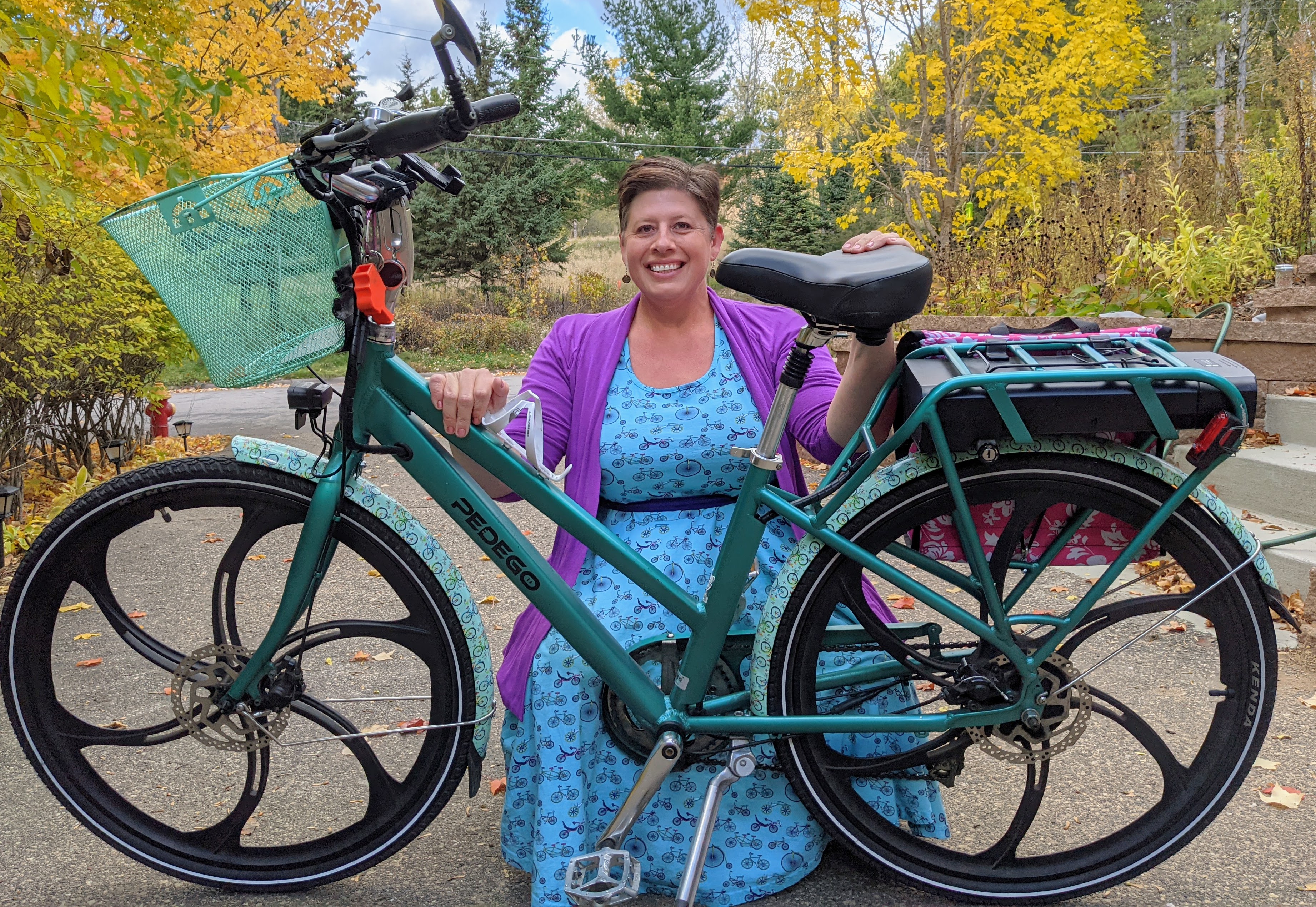 Meet Melissa Wenzel: a proud Saint Paulite, cycling aficionado and a Ramsey County Recycling Ambassador. After helping advocate for the creation of the Ramsey County Recycling Ambassador Program, Wenzel completed the training in Spring of 2022 and has already made her mark in the program.
Her volunteer efforts include co-chairing both Sustain Saint Paul and the Saint Paul Climate Justice Advisory Board. Wenzel also works at the Minnesota Pollution Control Agency as the built environment sustainability administrator.
What have been some of your favorite volunteer moments with Recycling Ambassadors?
The first event I volunteered for was an Earth Day event to educate people about electric vehicle transit. I brought both my electric vehicle and e-bike for people to see, try, and hopefully envision to make the change. It was a fun way to engage with the community, like a "Show and Tell" for all ages.
I also volunteered for the Saint Paul drop off day that allowed residents to recycle bulky items like mattresses. I've worked this event for years now, and I've seen people bring in fewer items over the years. Reuse opportunities exist and I hope people are taking advantage of them. Many people care a lot.
What topic related to environmental health and sustainability are you most passionate about?
Reuse and reduction of waste connect my day job to my volunteer experiences and interests. At the Minnesota Pollution Control Agency, I work on initiatives to reduce waste for building and the built environment.
I also see momentum for the reuse and circularity of household goods at the micro level with local "Buy Nothing" groups. I know it's my privilege to not charge money for items I no longer want. But, for me personally, it's more important to see items being reused than to get money for selling the items.
What advice would you give to others in your community who would like to develop more environmentally friendly habits?
Taking small steps is huge. Make small, manageable changes. This could be donating clothes instead of throwing them away or switching to reusable bottles. I grew up with a number of disposable items, and it took awhile for me to make the switch too. About ten years ago I switched to using cloth napkins instead of paper napkins.
Start small and celebrate what you are doing instead of feeling bad for what you are not. Little steps do add up and the more people make them means that we are supporting each other in a more vibrant community.
"When I'm not doing Recycling Ambassador activities, you can find me…"
Working my day job at home, biking on the trails, gardening and volunteering!
Are you interested in becoming a Recycling Ambassador? Fall 2022 registration is open! Learn more at ramseycounty.us/RecyclingAmbassador.
If you would like the help of a Recycling Ambassador at a future event (like hosting an informational booth or giving an educational presentation), contact Mariah Quick, Recycling Ambassador coordinator.
This article is part of a series featuring Q&A's with Recycling Ambassadors.
Previous Q&A's: The Engman family and Paige Ahlborg
This article is featured in Green Ramsey, an environmental health newsletter from Ramsey County.
Learn more about and subscribe to Green Ramsey.
Posted on
Monday, August 1, 2022 - 9:00 a.m.