Food scraps pickup service: A new, easier way to compost food scraps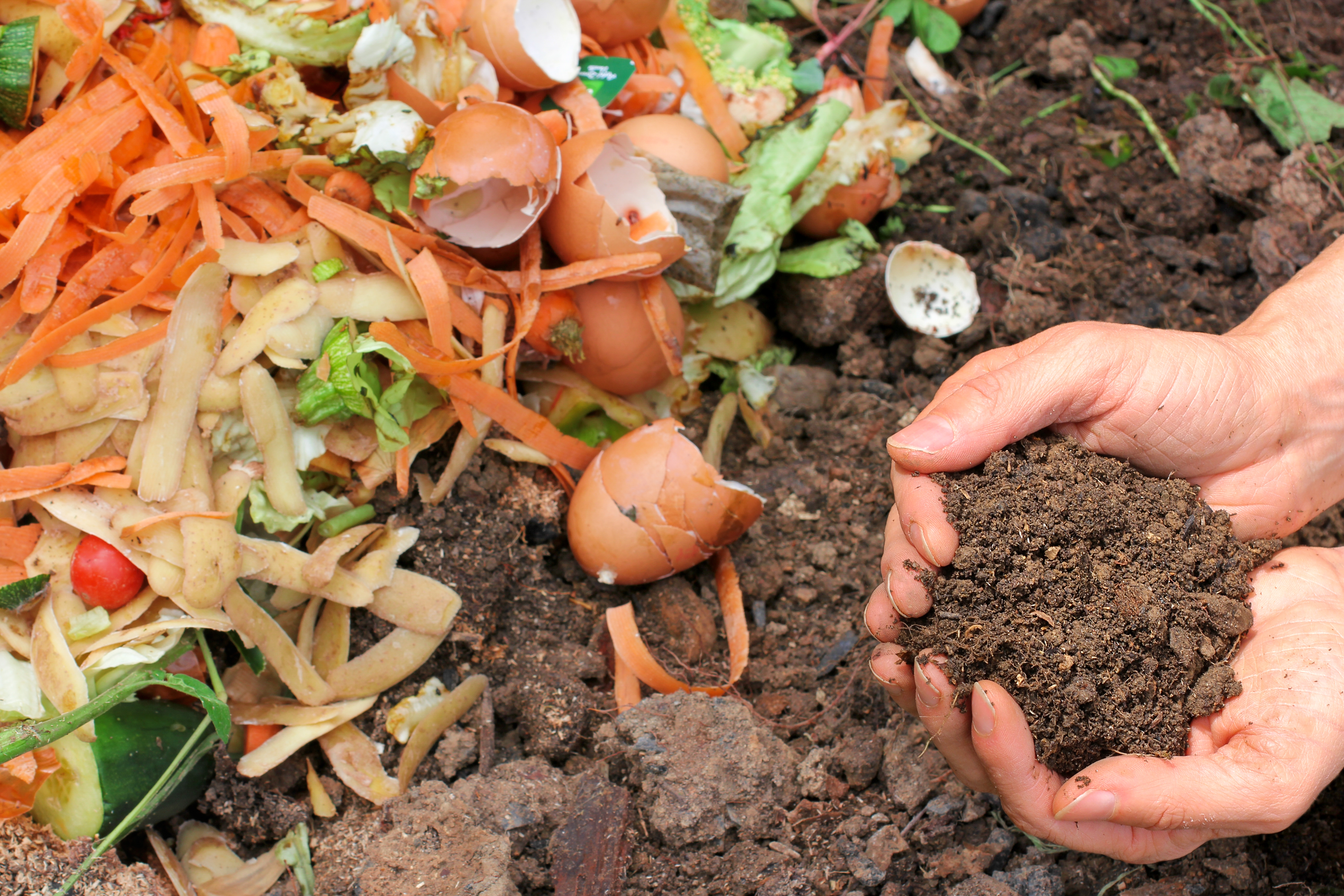 Ramsey and Washington county residents will have a new way to recycle food scraps from home, whether they live in an apartment, condo or house. Ramsey and Washington counties are working together to bring food scraps pickup service to all residents, starting late 2022 into 2023.
Over 20% of household trash is food scraps like fruit peels, eggshells, coffee grounds and more. The food scraps collection program turns food scraps back into compost to enrich the soil.
With this new way to participate in food scraps collection, food scraps will be picked up from your home along with your trash. When you sign up to participate, thick, compostable bags will be shipped to your home at no charge. You'll use these bags to collect food scraps.
Once a bag is full, you'll place it in your regular trash cart. Your hauler will collect the waste from the trash cart as usual. Once at the Ramsey/Washington Recycling and Energy Center, the compostable bags will be sorted out from the trash by a machine. It is important to make sure food scraps are in the free compostable bags you receive from your county, and trash is bagged separately.
Food scraps pickup service will be a new way to participate in the counties' existing food scraps collection programs. County food scraps drop-off sites already allow residents to drop food scraps off for composting. These drop-off sites will remain open. Some may prefer to compost food scraps in their backyards. Do what works best for you! 
Food scraps pickup service is in development. Please stay tuned for updates. Meanwhile, learn more here.
This article is featured in Green Ramsey, an environmental health newsletter from Ramsey County. 
Learn more about and subscribe to Green Ramsey.
Posted on
Wednesday, September 1, 2021 - 12:00 p.m.