Law Library
Contact us

Hours
Monday-Friday
8 a.m. - 4:30 p.m.
The Library is closed
on county holidays.
The Ramsey County Law Library provides residents with free law-related resources including books, journals, electronic databases, informational workshops and legal assistance. Law Library staff members are trained in legal research and can assist patrons in locating legal information in the library.
The law library is open to patrons conducting legal research or who have business in the courthouse.
At this time, the Housing/Conciliation Court Clinic and the Criminal Law clinics will continue with phone consultations. Please call the library at 651-266-8391 to set up an appointment.
Learn more about what law libraries can do to help self-represented litigants by watching this video.
Visit the story map to learn more about county law libraries across the United States.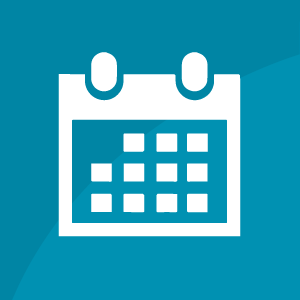 Continuing Legal Education
Pre-register for the law library's monthly continuing legal education session via Microsoft Teams.
Monday, Sept. 19
12-1 p.m.
Title: Domestic Violence | Addressing Bias in Family Courts and Related Systems.
New Ramsey County Digital Law Library
The law library offers remote access to Lexis treatises via the Ramsey County Digital Law Library. 
Registered users can check out electronic copies of essential resources such as: 
Dunnell Minnesota Digest
LexisNexis Practice Guide: Minnesota Criminal Law
Minnesota Civil Practice
Minnesota Family Law Practice Manual
Minnesota Residential Real Estate
Pirsig on Minnesota Pleading
Stein on Probate
And many more!  This resource is available to all registered Minnesota attorneys. To sign up, please contact the law library at 651-266-8391 or email us at [email protected].
Access the digital law library
Remote hearings in Ramsey County at the Law Library
If you wish to participate in a remote hearing in Ramsey County, but don't have a computer or space to do so, the Law Library can help. We have space, access to reliable WiFi, and equipment to help you safely attend your hearing. You can schedule your appointment with the law library by calling 651-266-8391.
Time-limited remote access to Westlaw available
Attorneys and legal researchers who need to access content in Westlaw can do so at the Thompson Reuters website. 
To register for temporary access to Westlaw Edge, patrons must select "Government" (Pro Se, Law Student, or anything else will not work). Patrons cannot use an email that has already been registered with the OnePass system. This temporary access is good for 45 days or 20 hours, whichever comes first. If you have questions, please contact the law library.
Housing and conciliation consultation
Criminal expungement workshops
Board members and library staff
Law Libraries: Open to the Public
Learn how law libraries across the United States – including the Ramsey County Law Library – are building stronger communities by serving self-represented litigants in this video created by the American Association of Law Libraries and the Self-Represented Litigation Network.