Law Library
Contact us

Hours
Monday-Friday
8 a.m. - 4:30 p.m.
Please note: The April 12 Criminal Expungement Forms Clinic has been canceled. The next clinic will be April 26.
The Ramsey County Law Library provides residents with free law-related resources including books, journals, electronic databases, informational workshops and legal assistance. Law Library staff members are trained in legal research and can assist patrons in locating legal information in the library.
Check out our recent blog post on locating Minnesota legal briefs.
Free CLE Program April 11
Join us for a free CLE program, Assisting Self-Represented Parties in Housing and Conciliation Court, featuring Hon. Elizabeth Clysdale and Michael Upton on Wednesday, April 11 at noon.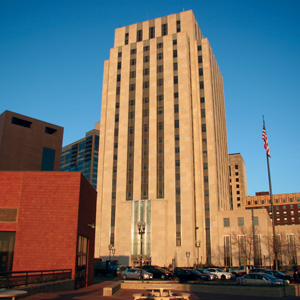 National Library Week April 9-13
Join us as we celebrate National Library Week with tours of the library and a drawing to win one of three popular books.