East Metro Crime Prevention Coalition
Contact us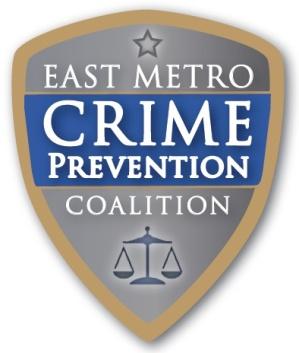 The East Metro Crime Prevention Coalition (EMCPC) consists of the six elected county attorneys and sheriffs from Washington, Ramsey and Dakota counties.
2020 EMCPC Event:
On Monday, March 2, 2020 from 8:30 a.m. to 12:00 p.m., the East Metro Crime Prevention Coalition will offer a FREE event: The Vaping Epidemic -- Separating Fact from Fiction Regarding the Harmful Impact on Today's Youth.
The half-day event focuses on how professionals and parents gain a clear understanding of the risks vaping represents to youth, ways to identify various vaping paraphernalia and how schools, law enforcement and courts can most effectively create policy to handle these situations.
The half-day training includes:
Trends in vaping and e-cigarette products and use
How to craft effective model policies
Prevention education
Alternatives to suspension
Resources to share with youth, parents, and your community
This training is open to the public and directed toward professionals in the fields of: Chemical Health, Corrections/Courts, Day Surgery/Treatment, Education, Faith, Law Enforcement, Mental Health, Prosecution, Social Services, and Youth Services.
Training will be held at Jimmy's Event Center: 3565 Labore Road, Vadnais Heights, MN. EMCPC Event Flyer
Registration Details:
While training is free, registration is required: Online Registration.
Registration deadline: February 24,2020.
Questions: Contact Monica Jensen or call 651-438-4440.
CLE, POST Credits and Certificates of Attendance provided.