2017 Program Report: U LEAD

The U LEAD program provides career services to eligible young adults 14-24 years old who are pursuing education and employment goals. Young adults need different services at different times in their development, some may want to:
Graduate from high school.
Explore career options.
Collect meaningful work experiences.
Seek assistance applying for college and/or financial aid.
Engage in volunteer or mentoring opportunities to develop leadership skills.
U LEAD counsels young adults through self-determination, motivational interviewing and developing manageable goals to thrive in an ever-changing world. In 2017, Workforce Solutions sent $154,069 back to Ramsey County's young adults through work experiences.
U LEAD Program
Program year April 1, 2016 - March 31, 2017
2017 program budget: $1,384,324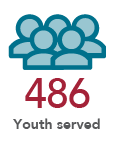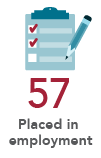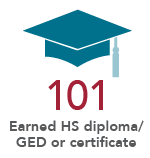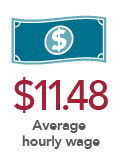 Featured Client: ​Lasherion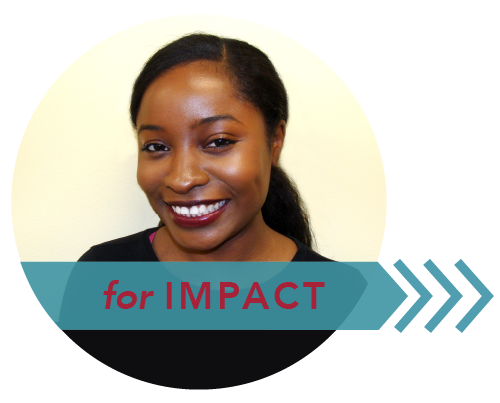 Lasherion is a single parent of two, a full-time student who was unemployed until June 2017 when she enrolled in 
U LEAD, a program that helps young adults, ages 14-24, prepare for future careers by helping them gain skills, confidence and experience in the world of work.
Lasherion enrolled in the University of St. Catherine where she pursued a bachelor's degree in public health. Working with an employment counselor, Lasherion accepted an internship with Saint Paul-Ramsey County Public Health. Besides gaining meaningful work experience in her field of study, she gave back to her community by conducting community outreach, facilitating parent groups and working alongside community health workers to raise awareness on health-related topics affecting disadvantaged communities.
In December 2017, Lasherion graduated with a bachelor's degree in public health, becoming the first person in her family to graduate from college. Lasherion continues to work as a public health intern through Ramsey County's 
U LEAD Program while searching for full-time employment. 
The U LEAD program and my employment counselor helped me gain access to valuable work experience and professional mentorship opportunities, all while completing my college degree and providing for my family.
Lasherion, U LEAD client