Recycling & Waste
Meal Kit Packaging
Definition
Examples of meal kit services might include Hello Fresh, Blue Apron and Green Chef.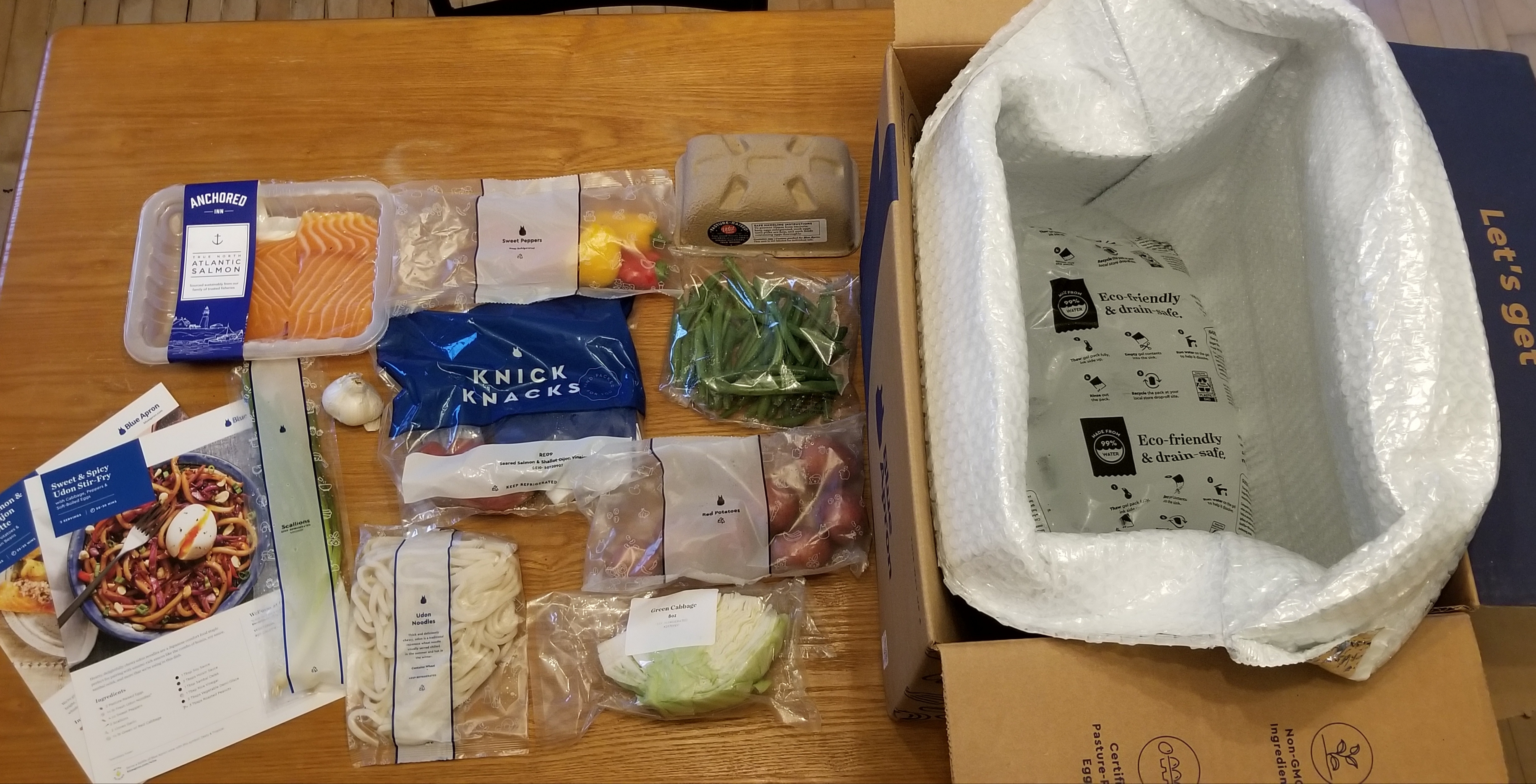 Disposal
Delivery meal kits generally come with several types of packaging. Some kits include recycling or disposal instructions on the packaging itself. You can also check the meal kit website to see if they have specific instructions for proper recycling and disposal of packaging.
Below are some examples of packaging used in meal kits. Click each link to learn more about how to properly recycle or dispose of each item.
Special note: Renewliner packaging
Some meal kits use Renewliner packaging, which claims to be recyclable. This brand of packaging is not accepted in curbside recycling programs. This is because it does not sort properly at recycling sorting facilities. Put this product in the trash.
Recycle
Bring food scraps to a food scraps collection site.
NOTE: some packaging may claim it is "biodegradable" or "compostable". These types of packaging can be brought to a food scraps collection site only if there is a BPI logo on it.