Victoria Reinhardt, District 7
Contact us
Serving residents of the following communities:
Maplewood, North Saint Paul, White Bear Lake and the Hillcrest area of Saint Paul (Ward 6 Precinct 12).
Subscribe to Commissioner Reinhardt's newsletter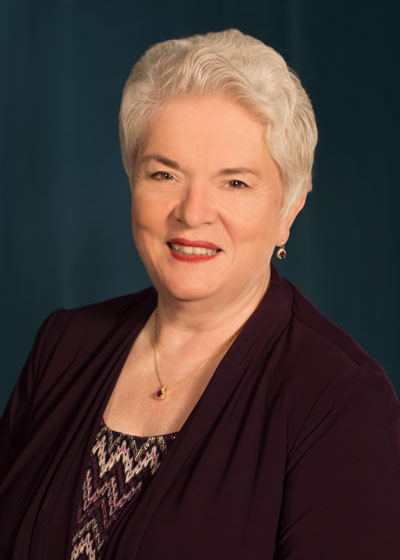 Commissioner Reinhardt received her B.A. and Masters of Business Administration from Metropolitan State University in St. Paul. In 1996, she received the Alumni Community Service Award in recognition of her community work. In 2001, the University honored Victoria as a "Woman of Vision and Courage" and in 2005 she was named "Alumni of the Year."  She received her Doctorate in Public Administration from Hamline University. She has presented her dissertation about how to calculate cost savings of juvenile crime prevention programs across the country. 
Commissioner Reinhardt has a long history of environmental activism. She was a founding board member and was chairperson of the Recycling Association of Minnesota from 1989 to 1991 as well as chairperson of the City of White Bear Lake Recycling Advisory Committee. She currently serves as Chairperson of the Ramsey/Washington Resource Recovery Board and Chair of the Solid Waste Management Coordinating Board for the Twin Cities region. She is also the Chair of the Energy, Environment and Land Use Steering Committee of the National Association of Counties.
Commissioner Reinhardt is a strong advocate for violence prevention. She has been on numerous panels regarding the issue of prevention of domestic abuse. Commissioner Reinhardt oversees the juvenile crime prevention project known as ACE (All Children Excel). ACE targets juveniles younger than nine who are at highest risk of becoming chronic, serious offenders. ACE employs outcome-based, program-area budgeting and is being looked to as a national model. In 2000, Victoria was recognized by City Business as one of the "Most Innovative Women in the Twin Cities" for her work on ACE.
Since being elected, Commissioner Reinhardt has also been working hard on metro-wide issues such as Transportation, Housing and integration of Geographic Information Systems. In 1999 Victoria testified before a Congressional Committee on Government Reform about how local units of government can work together more effectively. In 2000 she was given the Bruce F. Vento Distinguished Service Award by the Minnesota Coalition for the Homeless and in 2012 Commissioner Reinhardt was named County Commissioner of the year by the Association of Minnesota Counties.
Before being elected Commissioner, Victoria served Ramsey County as a member of the Capital Improvements Committee and the Strategic Planning Commission.
Victoria has been a resident of White Bear Lake since 1975. Both of her children, Michael and Erich, attended District 624 schools, where she served as President of the Lincoln Elementary School PTO and on a variety of School District committees. Victoria's husband, James Patrick (J.P.) Barone, is a Minnesota Assistant Attorney General. J.P. is active with the Lakeshore Players Theatre in White Bear Lake and has performed in a variety of theatrical productions.
Committees and commissions