Riverview Corridor Project Committees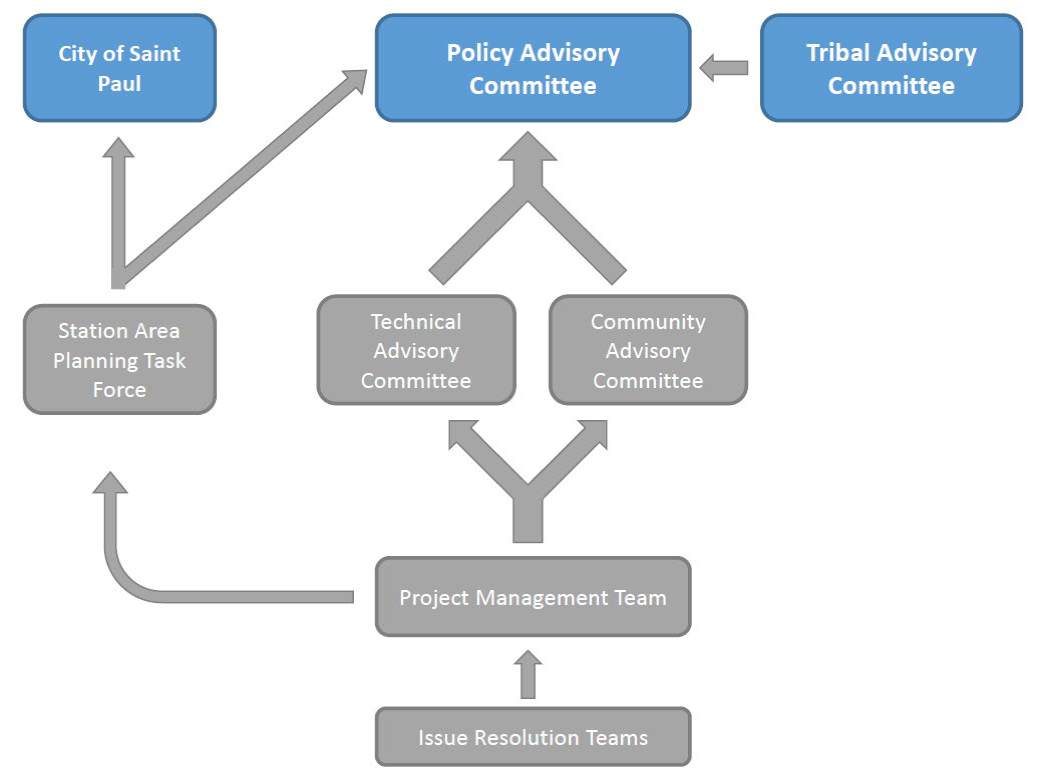 Four committees advise the Riverview Corridor Modern Streetcar Project:
The Policy Advisory Committee membership includes local elected officials and representatives from key partner agencies and organizations to provide policy input, direction and approval of study work efforts and to make final recommendations to the Ramsey County Regional Railroad Authority Board.
The Community Advisory Committee is comprised of area residents, business owners and commuters to advise the Policy Advisory Committee on the pros and cons of project concept designs through a community perspective.
The Technical Advisory Committee includes staff from federal, state and local governments and key stakeholder agencies to review study findings and provide technical recommendations to the Policy Advisory Committee.
The Station Area Planning Task Force is comprised of residents and business owners in Saint Paul to provide input on the preparation of station area plans.