Foster Care
Contact us

Ramsey County prioritizes keeping children safe with their families to avoid the trauma that often occurs when children are placed in out-of-home care. Our staff works to ensure children remain in their homes whenever possible by providing families with the resources they need to remain a healthy family unit.
When children are not able to stay safely in their homes, foster care staff place children in homes with extended family or kin whenever possible. More than 70% of new foster care applicants are relatives or kin.
Foster Care continues to license traditional, non-family/kin foster homes. We are looking for applicants who are:
Open to caring for older children, 8-17 years old.
Able to take sibling groups or children with medical needs of all ages.
Able to meet the needs of youth in terms of their race, ethnicity, religion, sexual orientation, language spoken etc.
Knowledgeable about trauma-informed care or willing to learn about the effect of trauma on children.
LGBTQ2S+ friendly.
New applicants for traditional foster homes who are seeking placement of children under the age of 8 will be prioritized for licensing at a later time.
What it takes to be a foster parent
Support foster parents receive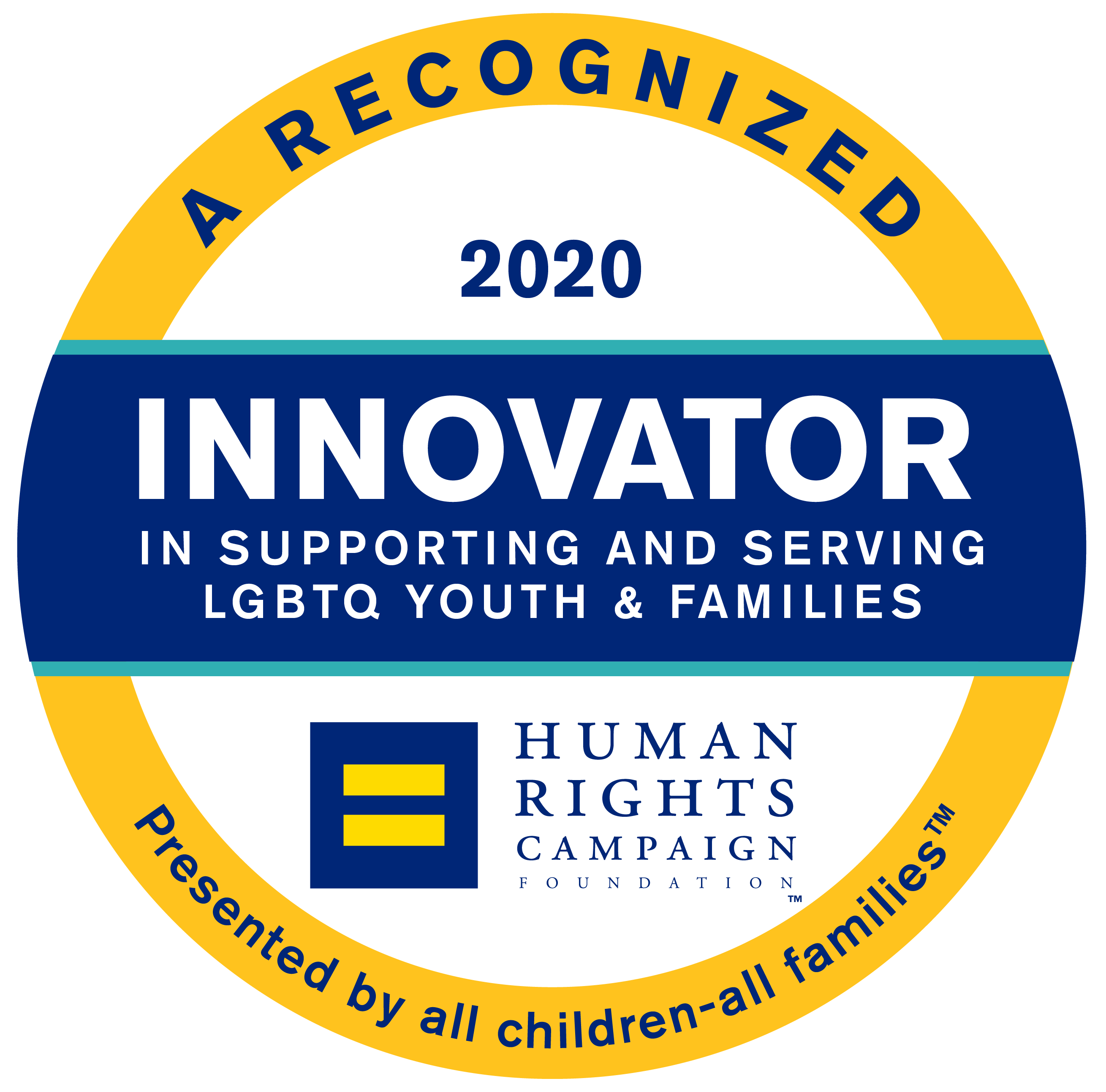 Foster Care is proud to be recognized by the Human Rights Campaign as a leader in supporting and serving LGBTQ2S+ youth and families.