Cost-Share Funding & Assistance
Contact us
Abandoned well sealing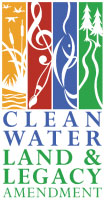 Unused wells can serve as direct conduits for surface contaminants to reach our aquifers. The Parks & Recreation Soil & Water Conservation division has been awarded grants through the Clean Water Fund to help eligible landowners seal unused wells located within Ramsey County, targeting vulnerable groundwater areas such as Drinking Water Supply Management Areas. 
In order to qualify for reimbursement, applicants must meet the requirements on the well sealing checklist and receive a cost-share program approval letter from the Soil & Water Conservation division before they seal their well. Funding may not be applied retroactively to wells that have already been sealed.
If you have additional questions after reviewing the well sealing checklist and application, please contact Ann White Eagle at 651-266-7271.
Native plantings, rain gardens and shoreline restorations
Cost share funds and free technical assistance are available for Ramsey County residents who would like to implement qualified restoration projects such as rain gardens, native plantings and shoreline restorations, that will create habitat and protect our lakes, streams and wetlands. The following cooperators have cost share funds available for projects: Capitol Region Watershed District, Ramsey-Washington Metro Watershed District, Rice Creek Watershed District, and Vadnais Lake Area Watershed Management Organization. 
Program Goals 
Protecting surface and groundwater quality.
Increasing storm-water infiltration.
Increasing wildlife habitat and increasing diversity.
For more program information, contact: