Homeschool Programs
Contact us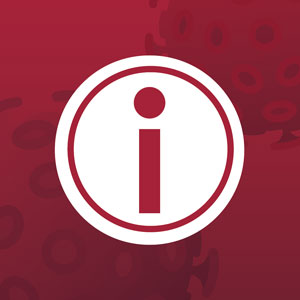 Service alert - COVID-19
Program modifications have been made to follow public health guidelines. Scheduled programs are subject to change or cancellation based on the status of the pandemic. Tamarack Nature Center staff will be in contact with program registrants in the event that a program is impacted.
Tamarack Nature Center offers classes for homeschool students. Classes are typically two hours and develop concepts and skills in science, social studies, art and recreation. Most classes include activities to accommodate mixed-age groups. However, tracks for preschool, elementary and middle school students are available.
Dates: Select Thursdays and Fridays. No class in December.
Time: 1–3 p.m.
Fee: $5.50 per child. Registration required.
Ages: 5-10
Due to COVID-19, this year's programs are for students only. Adults can participate if there is a specific need, but to keep the group sizes small, we are asking parents to drop off and pick up their kids. Please contact us if you have a specific need to attend with your child.
All sessions for this year's program have filled. Join the waitlist for your desired session and we will be in contact with you if a spot opens.
Fall/Winter/Spring 2021-2022 programs
November 18 or 19: Rascally Rabbits
What species of rabbits live in Minnesota? We will learn about the lives of our furry friends. Rabbits are masters of observation; we will use ours by nature journaling during our outdoor adventure.
January 13 or 14: Scat, Tracks, & Snowshoes
We will strap on a pair of snowshoes to explore the winter wonderland. We will learn how to identify several types of animal tracks and scat, yep animal poop! We will be like CSI agents and investigate mysteries in the woods.
February 10 or 11 What's for Lunch?
Teeth can tell a story. Examine skulls of Minnesota's mammals to learn the differences between omnivore, carnivore and herbivore. Play predator-prey games and hike the trails in search of animal signs. 
March 10 or 11: Marvelous Maple
Spring's transition is the sweetest! Come out to the sugar bush to learn how to identify a maple. Then learn the process of making maple syrup by taping a tree, collecting sap, and evaporating it. We will end with a sweet treat.
April 14 or 15: Birds of a Feather
Let's get ready for spring migration! We will learn birding basics, how to use binoculars, and take a bird hike. Discover Citizen Science programs you can join about birds. We will make and take a pinecone birder feeder to bring home.
May 12 or 13: Salamander Science
Learn about the secret lives of the amphibians of Minnesota and the science behind it. Go on a frog call hike. Meet our live frog and salamanders ambassadors!