Board Workshops & Discussions
Contact us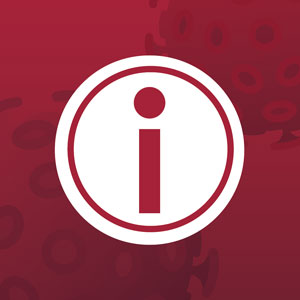 Service alert - COVID-19
Board of commissioners workshops and discussions are being held virtually during the pandemic. 
Workshops and discussions are informative presentations by the county departments and/or service teams to the board of commissioners that are often tied to the county's strategic priorities. The presentations serve the following purposes:
To provide in-depth informational session to educate county board on topics of a strategic nature to the county.
To establish a foundation for policy/programmatic direction and/or future county board action.
To seek input on and/or guidance for future direction.
Workshops and discussions are held on Tuesdays and are virtual meetings. Public access to view virtual workshops and discussions is available at the Saint Paul City Hall and Ramsey County Courthouse in Suite 250 (2nd floor).
Scroll table right to see more
Workshop and discussion materials
Morning workshops start immediately following the conclusion of board meetings.
All documents are in PDF format.
Date
Time
Topic
Materials
April 13, 2021
1:30 p.m.
American Resuce Plan

Meeting ID: 947 6333 5540

Passcode: 041321

Phone: 651-372-8299

10:30 a.m. (estimated)
Committee of the Whole - Strategic Team

Meeting ID: 967 7224 2211

Passcode: 041321

Phone: 651-372-8299

April 6, 2021
1:30 p.m.
Ramsey County Sexual Assault Response Collaboration
10:30 a.m. (estimated)
Update on Advisory Councils
March 23, 2021
1:30 p.m.
Committee of the Whole - Economic Growth and Community Investment Service Team - Part 2
10:30 a.m. (estimated)
Economic Competitiveness and Inclusion Vision Plan
March 16, 2021 
1:30 p.m.
COVID-19 Racial Equity and Community Engagement Response Team

 

10 a.m. (estimated)
Information and Public Records Service Team Committee of the Whole - Enterprise Services
March 9, 2021
1:30 p.m.
The Future of Ramsey County Historical Society and Gibbs Farm
March 2, 2021
10:30 a.m. (estimated)
Committee of the Whole - Economic Growth and Community Investment Service Team
February 16, 2021
1:30 p.m.

County Redevelopment Projects (Rice Creek Commons, South Maplewood Properties, Boys Totem Town and Riversedge): Update and Next Steps

10 a.m. estimated
Safety and Justice Committee of the Whole
February 9, 2021
1:30 p.m.
4-3 Lane Conversion Study
10:30 a.m. (estimated)
2021-2025 Transportation Improvement Program
February 2, 2021
1:30 p.m.
City of Saint Paul: People's Prosperity Guaranteed Income Pilot Program
10 a.m (estimated)
A Holistic Approach to Ending Youth Displacement
January 26, 2021
11 a.m. 

2021 Strategic Planning Work Session with the Ramsey County Board

 

January 19, 2021
10 a.m. estimated
Talent Attraction Retention Promotion 4 - Classification and Compensation Study
January 12, 2021
10 a.m. estimated
Advancing Household Hazardous Waste Services in Ramsey County