Service & Program Highlights

Ramsey County's Service Teams used county funds to deliver high-quality services, complete major projects and accomplish key initiatives in 2018.
Highlights of the county's work in 2018 are organized below by Service Team.
Health and Wellness
Veterans Services assisted many of our military veterans, an estimated 25,000 of whom live in Ramsey County, by connecting them and their families to earned benefits. In 2018, the 100th anniversary of Veterans Day, the department added a veterans social worker to provide direct service, including long-term case management, to elderly and disabled veterans facing health and housing crises.
 
We honored three organizations and three individuals for their exemplary efforts at the fourth annual Public Health Awards held during National Public Heath Week.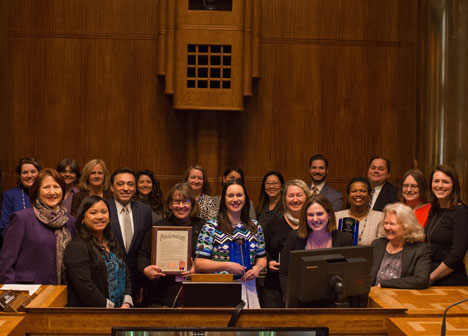 Healthcare Services continued efforts to develop and maintain a comprehensive approach to improve outcomes and stability for individuals with behavioral health needs who come into contact with the criminal justice system.
 
Community Corrections supervised and worked with more than 20,000 adult and juvenile offenders through probation and at the Correctional Facility, Juvenile Detention Center and Boys Totem Town. The populations in these programs continue to decline as increasing numbers of offenders are successfully reintegrated into the community through non-detention alternatives. 
 
Financial Assistance Services and Social Services staff assisted thousands of clients every day, connecting these residents with support to help meet their basic needs. Staff also made significant process on a project to improve the customer experience for clients using walk-up services in the lobby of our Government Center East building.
 
Financial Assistance Services and Property Management responded to the need for temporary emergency housing for unsheltered individuals by expanding the number of beds to 64 and service hours in the Government Center East building's Winter Safe Space. 
 
The Adoption division worked with families to finalize 100 adoptions throughout the year including 21 children who found their forever homes on National Adoption Day. Ramsey County also became the first agency in Minnesota to receive the Human Rights Campaign's All Children-All Families Seal of Recognition. With this recognition, the county is designated as a leader in achieving safety, permanency and well-being of LGBTQ youth and families.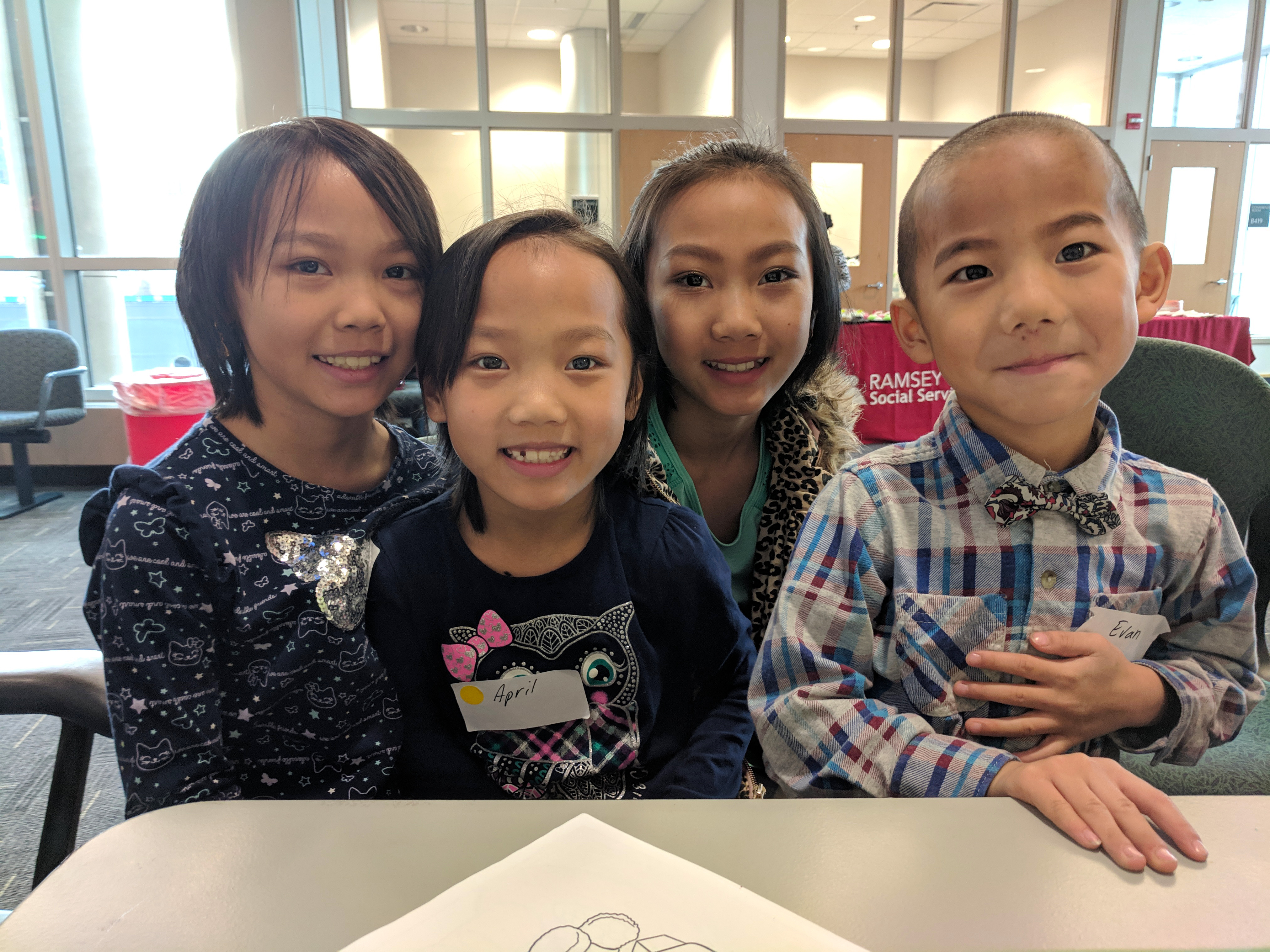 Safety and Justice
Telecommunicators and dispatchers in the Emergency Communications Center (ECC) handled nearly 322,000 emergency and 435,000 non-emergency calls for service. Staff also handled 892 text contacts throughout this first year of text-to-911 service. ECC and partner the Ramsey County Fire Chiefs Association were also recognized with a local Government Innovation Award for the closest unit dispatching project which has proved to save lives and reduce property damage.
 
Emergency Management & Homeland Security participated in a multi-agency training response to a vegetable oil spill/hostage situation/bomb threat on the Mississippi River. The division also prepared the county to be ready for potential emergencies all year long.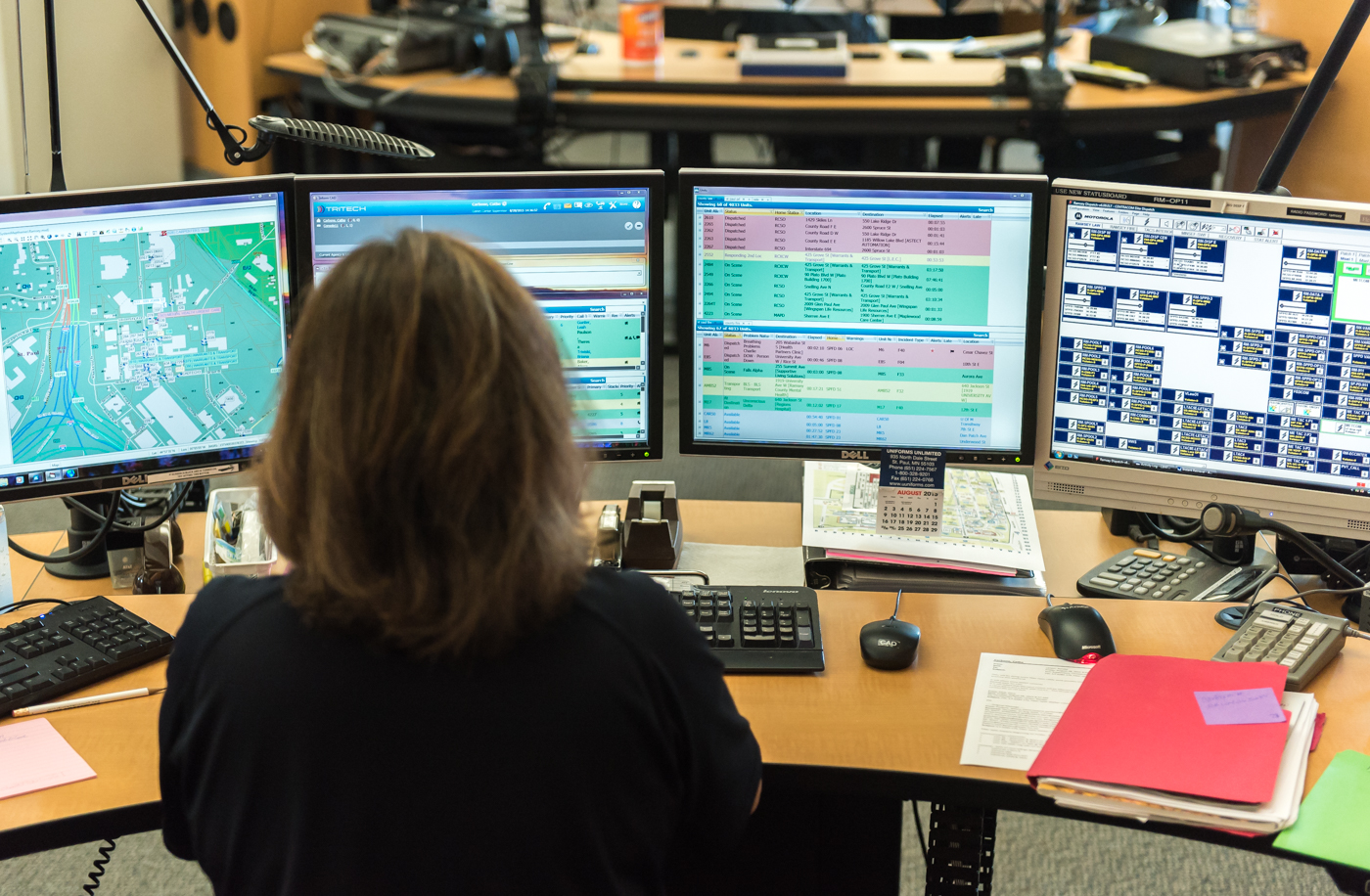 Economic Growth and Community Investment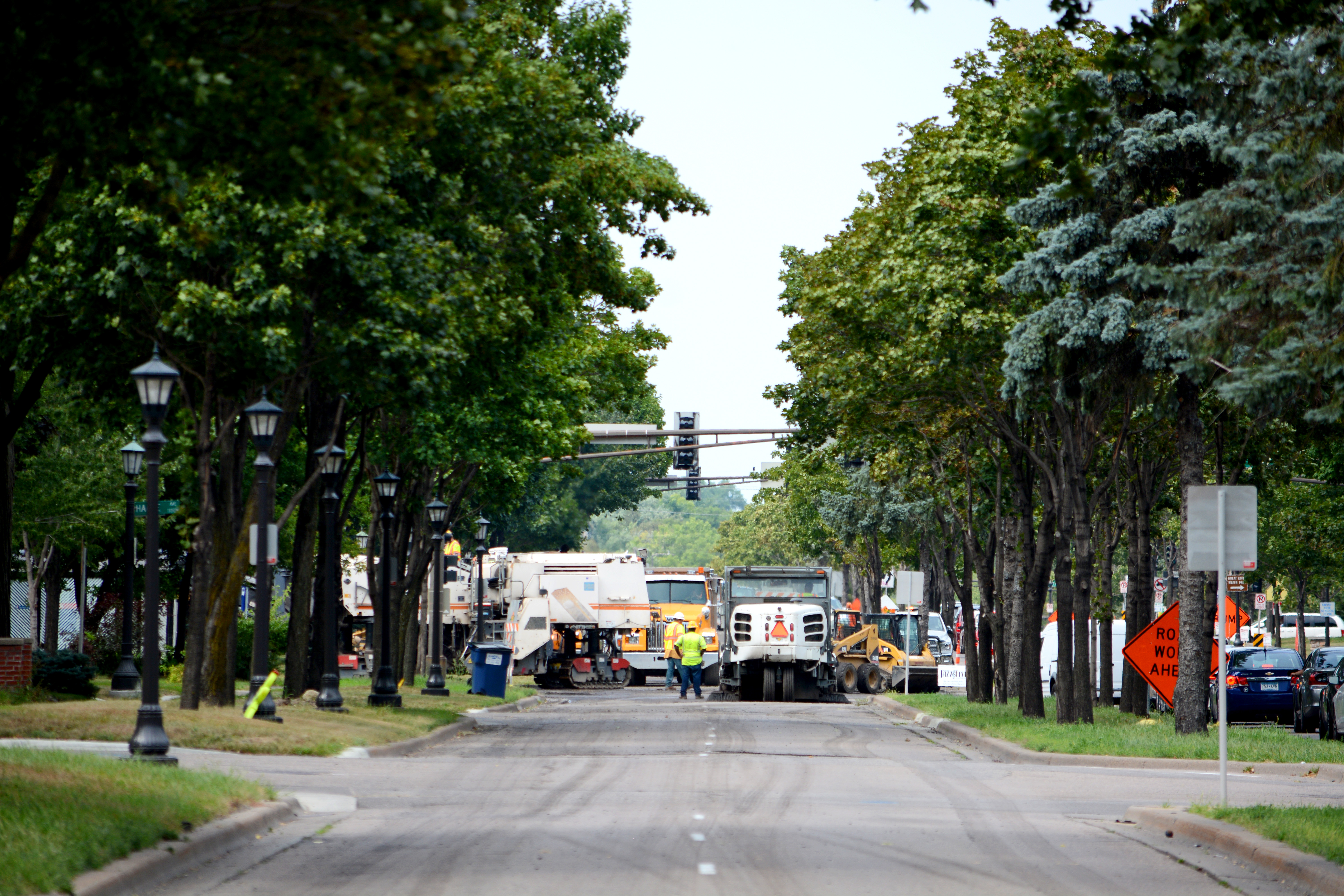 Due to work in 2018, Parks & Recreation's redevelopment of Lake Owasso County Park is nearly complete. The project significantly improves access for visitors and updates aged facilities and will be the first 'net zero' county facility through the use of solar power. When the finishing touches are complete in 2019, this will mark the end of a years-long renovation program of all nine county parks.
 
Occupancy reached 100 percent at Union Depot for the first time in 2018 with the opening of Union Depot Bar & Grill in June.
 
Significant advances were made on the Riverfront Properties project with negotiations underway with AECOM as the preferred developer for the site. In November, the company presented a bold vision for expanding downtown Saint Paul to the river's edge including vibrant commercial and public spaces. 
Information and Public Records
A dedicated Modernization program involving the Assessor's Office, Property Tax, Records & Election Services, and Information and Public Records Administration advanced significantly in 2018 with dozens of completed projects including Field Mobile; data cleanup efforts; collecting insights through hundreds of interactions with customers and employees; and the development of a unified customer service team. Modernization was also expanded in 2018 to include Information Services, the Project Management Office and other areas to improve service delivery in support of employees and our residents.
 
The Assessor's Office visited and appraised more than 27,000 residential, apartment, commercial and industrial properties throughout the county, and helped residents and stakeholders understand the trends through the 2018 Assessor's Report (PDF).
 
Elections staff managed the busiest non-presidential primary and general elections in recent history, making voting even easier for our residents by expanding early in-person voting to 12 locations. The office also registered thousands and thousands of new voters through focused outreach efforts.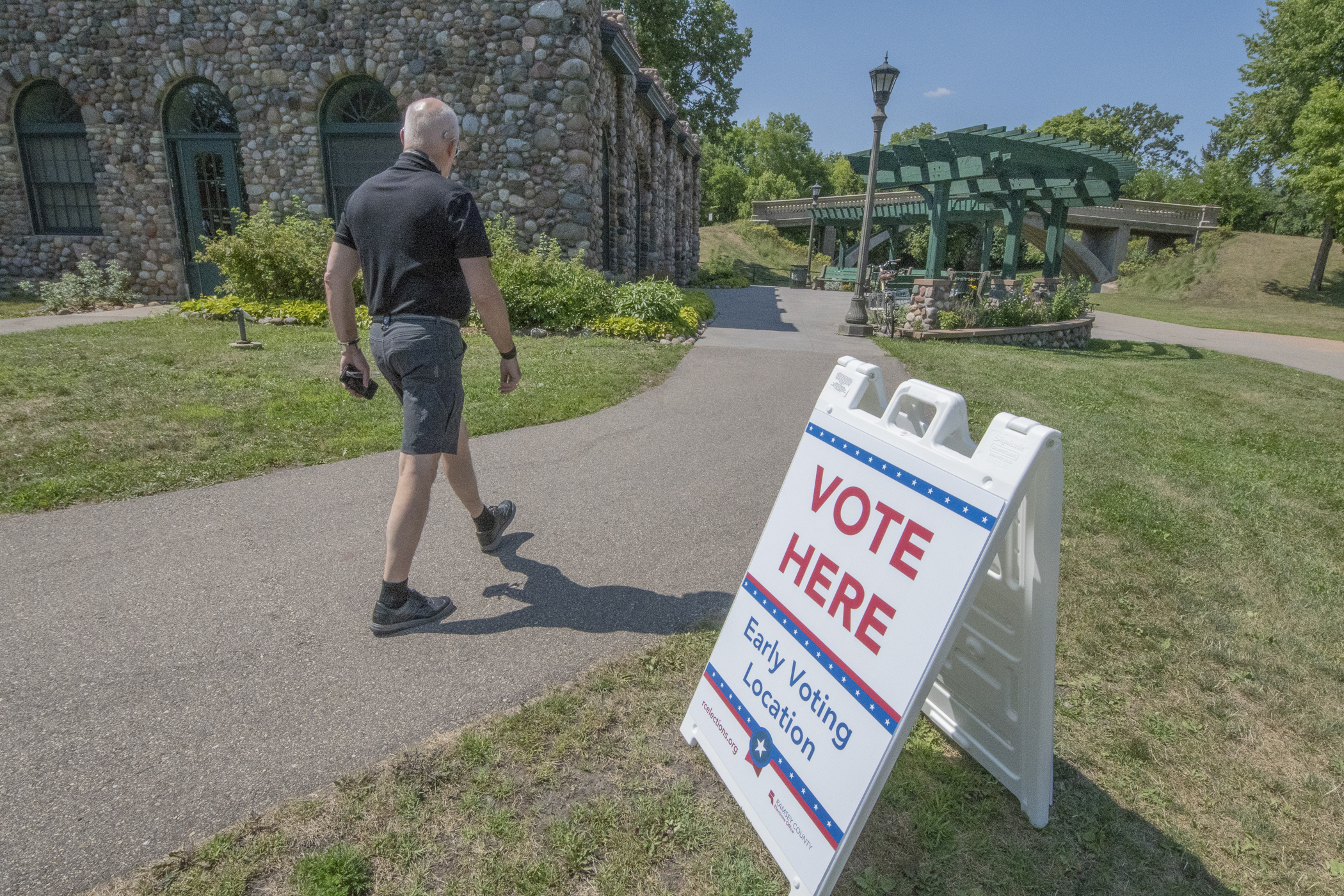 Information Services staff fielded and resolved tens of thousands of requests taken through the internal Service Desk by phone, email and the self-service portal to keep county technical operations running smoothly.
 
Government Relations worked tirelessly during the legislative session to promote county priorities – including the transfer of the Ramsey Conservation District and improvements at Landmark Center – and led the coordination and publication of our annual federal and state platforms.
 
Utilization of Open Ramsey County with department partners was expanded significantly, including the publication of new online, data-rich annual reports for Social Services and Financial Assistance Services and the Unclaimed Money report.



Unclaimed Money dataset in
Open Ramsey County

Property Tax Services calculated, processed and mailed nearly 320,000 tax and value statements to property owners and assisted tens of thousands of customers over the phone and in person. The Tax-Forfeited Land division managed the sale of 17 of 24 parcels and properties for nearly $1 million at two well-attended auctions.
 
The Recorder's Office recorded more than 73,000 documents - about 63 percent were submitted electronically and 37 percent by paper.
Strategic Team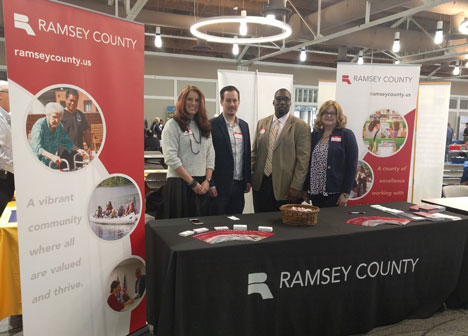 Procurement worked with departmental partners to showcase contracting opportunities for small, minority- and women-owned businesses through efforts such as procurement fairs, providing detailed CERT program data on the open data portal and establishing workforce and business ownership guidelines and forms for all construction and design-build contracts.
​
​The Chief Clerk's Office coordinated all administrative efforts within the County Manager's Office to keep us on track week after week with organizing agendas, meetings and policy presentations for the board of commissioners.
 
Finance staff continued their decades-long streak of earning multiple awards from the prestigious Government Finance Officers Association and led the county to again receive the highest possible bond rating from both Moody's and Standard & Poor's. The department also restructured county resources to improve debt collection.
 
Under the coordination of Policy & Planning, we supported Ramsey County immigrant families by formally commenting on a federal proposal to modify the 2020 Census; formally opposing a proposed federal policy that would be harmful to our immigrants and their families; and initiated a $100,000 immigration legal defense fund.